5th Caspian International Road Infrastructure and Public Transport Exhibition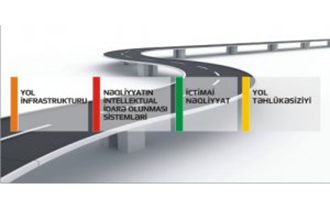 Place:
Start date:
12 May
End date:
14 May
We are delighted to invite you to the 5th Anniversary Road and Traffic exhibition of road infrastructure and public transport, taking place from 12 to 14 May 2015 at the Baku Expo Centre.
The Road and Traffic exhibition is a specialised event in the region, which brings together specialists in areas such as road, bridge and tunnel construction, road safety, public transport and ITS. During the 3 days the exhibition creates ideal conditions to meet with managers and experts of the regions' leading road construction companies, as well as contractors of government orders for the construction of roads, bridges and tunnels on the territory of Azerbaijan. The "Public Transport" and "ITS, Traffic Management" sectors of the exhibition broadly reflect positive growth rates of these sectors in Azerbaijan and give an opportunity to demonstrate the merits of goods or services, to showcase innovations and to identify promising areas of your business. Moreover Road and Traffic is an opportunity to meet with the heads of state transport agencies (i.e. Ministry of Transport of Azerbaijan Republic, Baku Metro, Azeryolservis OJSC) directly at your stand.
The Road and Traffic Exhibition is held in conjunction with the exhibition of Transport, Transit and Logistics - TransCaspian 2015.