For all the unremarkable buildings that go up each year, there are always a handful of head-turners.The most beautiful new buildings in the world — "new" referring to roughly the last three years in the architecture world — cater to all aspects of life.There are buildings meant specifically for worship, office work, daily living, and education. Each one seems to redefine what buildings can or should look like.Here are the ones that stuck with us.
Opened in late 2014 in South Brisbane, in Queensland, Australia, Lady Cilento Children's Hospital catches passersby with its slatted green facade and boxy exterior.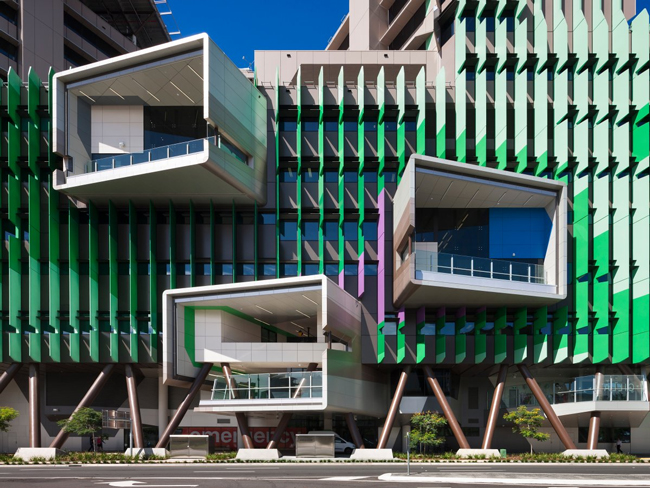 Visitors get an entirely new experience just by looking up: Faux trees jut out into the main atrium with each floor you go up.
Actual foliage lives on the roof, providing a sunny place to walk or sit.
Speaking of foliage, green architecture doesn't get much "greener" than Bosco Verticale ("vertical forest"), an Italian set of skyscrapers in Milan completed in mid-2015.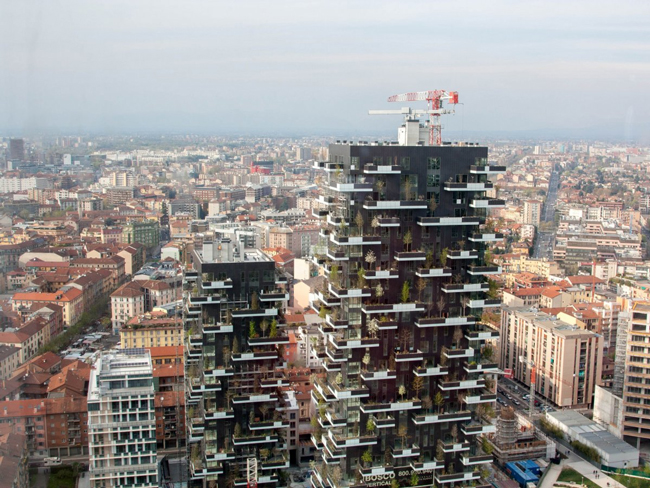 The skyscrapers took second place in last year's Emporis Skyscraper Awards. There are more than 700 trees and 90 species of plants on the buildings.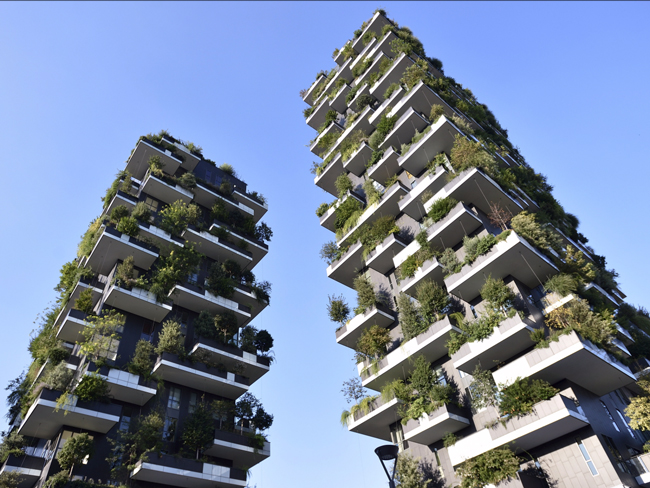 Another award-winner is the Interlace Building, in Singapore. It took first prize at the 2015 World Architecture Festival, and was named World Building of the Year.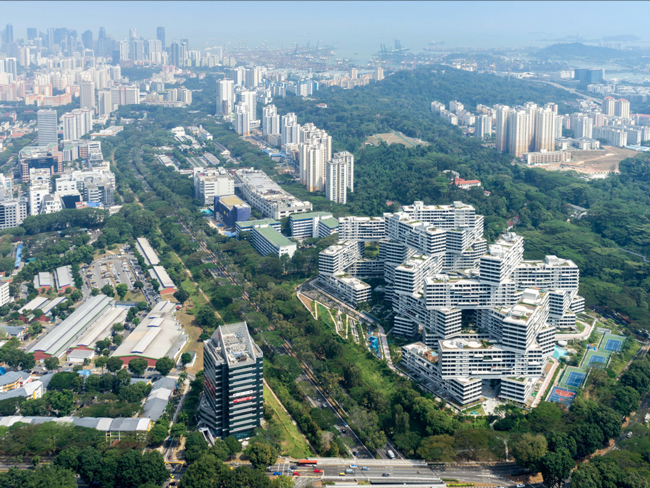 Hexagonal buildings in a shoebox design fit together to create a sprawling apartment complex where there are always tiny nooks to be discovered.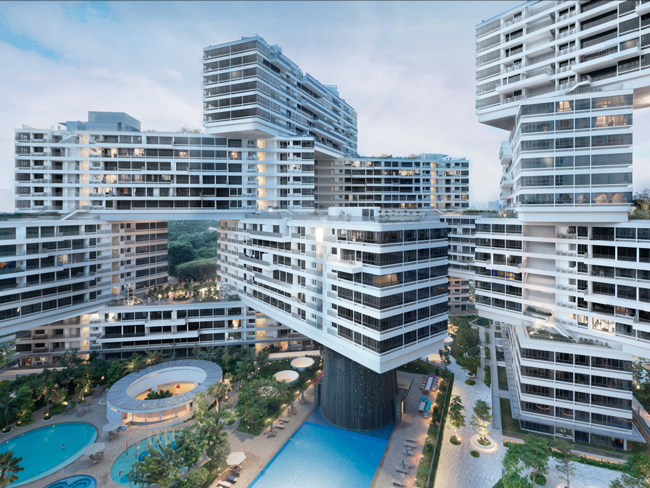 Then there are the simpler beauties, like the aptly named Ribbon Chapel, located in Japan. It opened just over a year ago.
The World Architecture Festival also recognized the newly refurbished San Memés Stadium in Bizkaia, Spain. The original stadium was built 100 years ago and was recently renovated in 2013.
Some buildings need virtually no introduction to appreciate their elegance, like the Ivy Bound International School in Bangkok, Thailand.
The same can be said for the Hitachino Orthopedics Clinic in Ibaraki, Japan, completed in 2014.
The long white walls feature a web-like design that can be dizzying to stare at.
The all-glass Microsoft headquarters in Copenhagen, Denmark — newly opened in early 2016 — also demonstrates the power of going back to basics.
Inspired by a Bill Gates memo written 10 years ago, the interior features collaborative work spaces, transparent meeting rooms, and plenty of space to let your mind wander.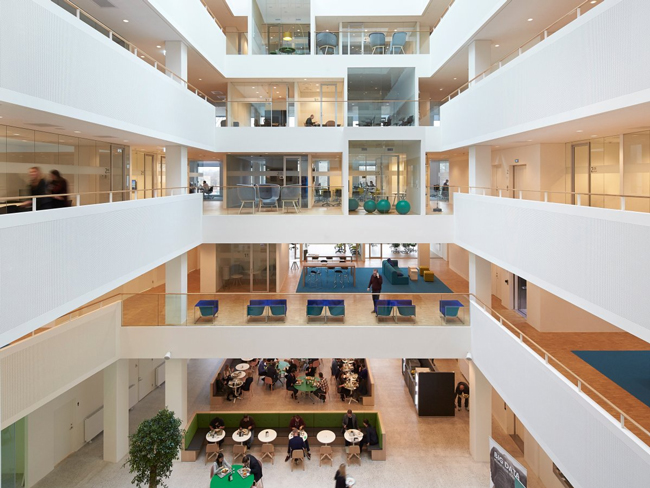 Sometimes beauty is hard to find, like in the case with Maggie's Centre, which is tucked away in a wooded region of Oxford, England. It opened in the fall of 2014.
The cancer charity's facility helps people take more active roles in their treatment by offering emotional and practical support.
Homes can also have a connection to the natural world, like with the Pound Ridge House in Pound Ridge, New York, completed in 2014.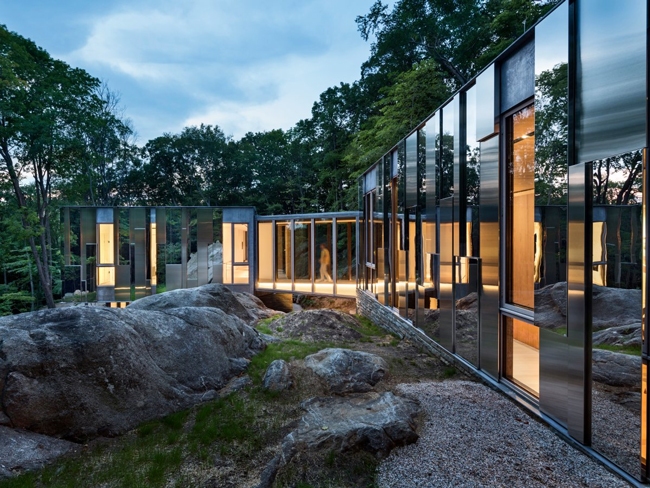 From the outside, the house is almost invisible due to the mirrored exterior, except at night when the lights are on — then the windows become transparent.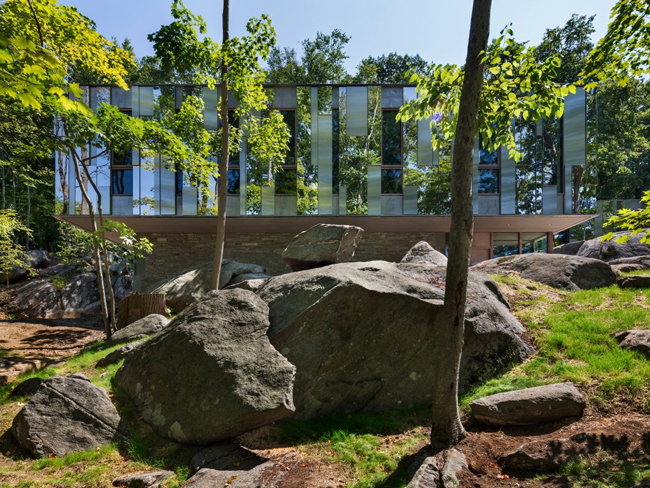 Designers of the home say its materials allow for a large amount of solar energy storage on sunny winter days (which also help warm the home) and slats to create ventilation in the warmer months.
In a way, the Light of Life Church in South Korea — completed in December of 2014 — is a mash-up of all the beautiful buildings above: lush, imposing, and glassy on the outside ...
... and naturalistic, unexpected, and totally spectacular on the inside.